Social Market Analytics has been offering API access to our data since inception. Fewer people know we also offer powerful visualization and screening tools.  We offer two ways to access our data without programming.
First, we have a robust Excel Add-in that allows for Real-Time screening and historical retrieval.  This functionality is ideal for integrating sentiment data into Excel based research platforms.  You can screen for user defined pricing and sentiment criteria or upload a watch list and monitor sentiment activity on these securities in real-time.

The SMA Sentiment Dashboard is a real-time visual representation of sentiment changes for the entire universe or your watch list.  the below screen provides a real-time view of stocks with large changes is social media.  Users can set criteria for filtering for the most relevant securities.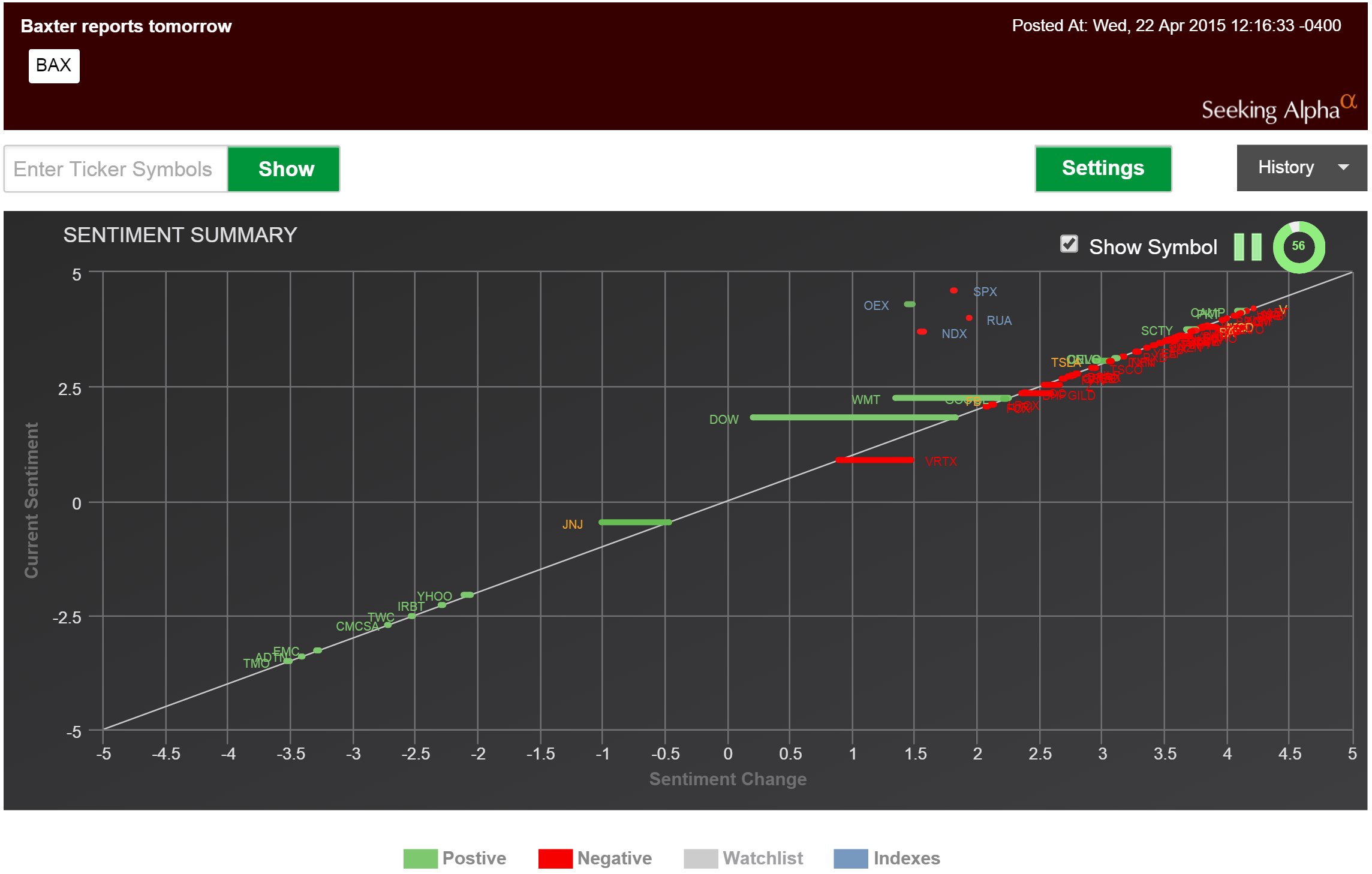 The dashboard tracks sentiment for Stocks, commodities, currencies, indexes, sectors and industries. Below is an illustration of industry level sentiment.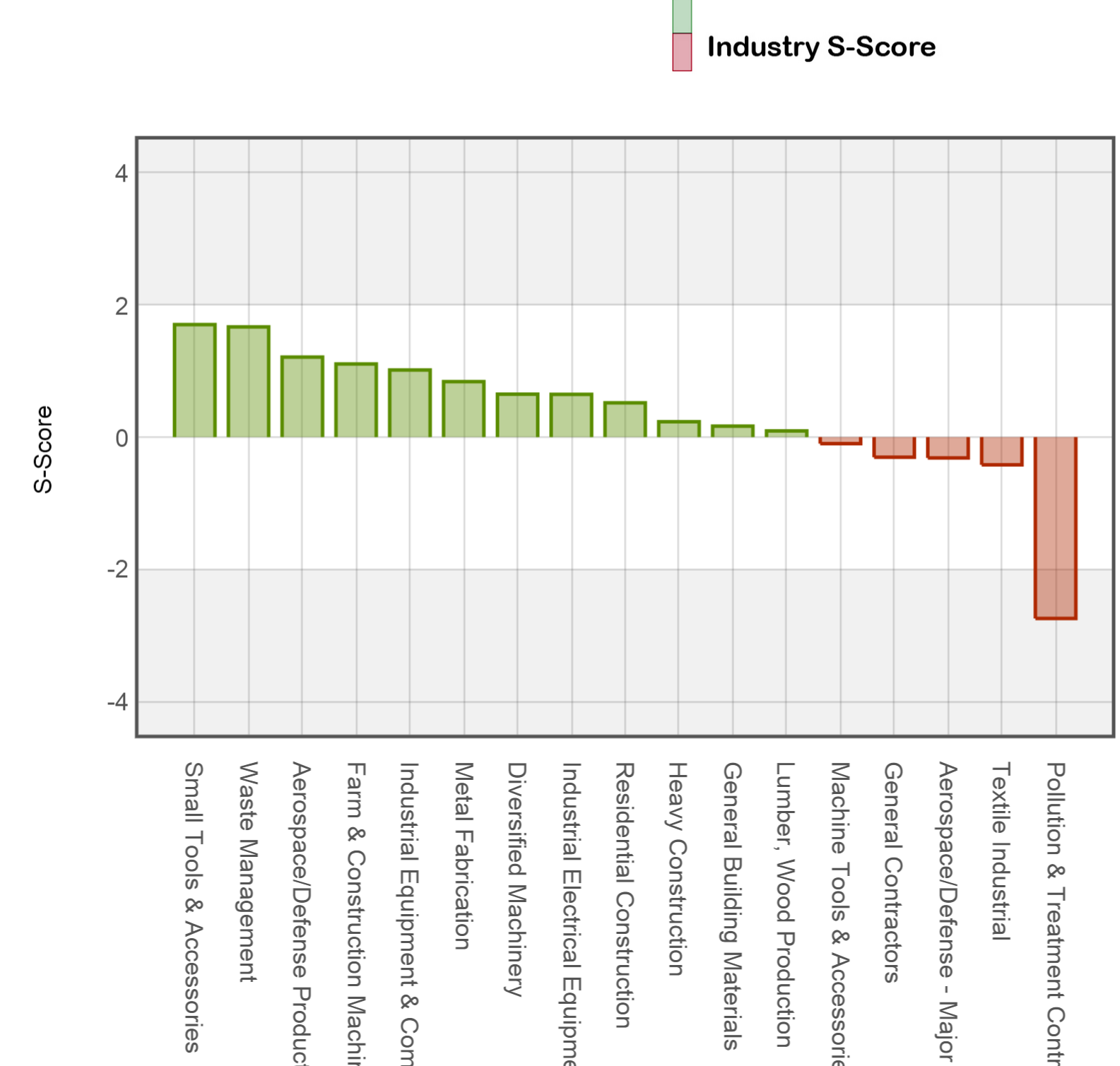 In, addition users can set screening criteria for real-time alerting by email, text or private Tweet.   Alerts can be specified for individual securities, watch list of securities or the entire universe.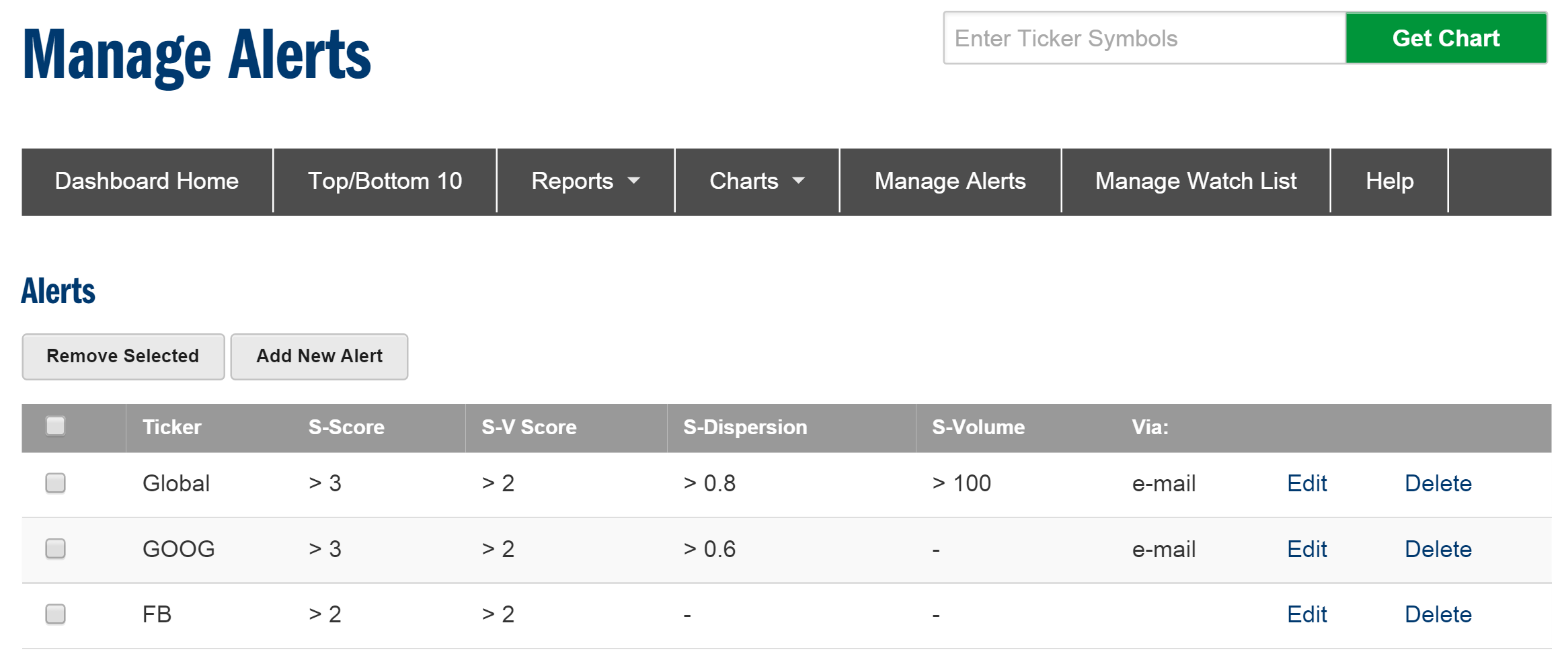 These are just some of the visualization tools SMA offers.  For a full demonstration of trial contact us at Sales@SocialMarketAnalytics.com
Thanks,
SMA