As is the case with most corporate events now, MSFT buying LNKD broke on Twitter first. The very first mention of this is any news article was at 7:38 AM (CDT) but Social Market Analytics (SMA) detected this 7 minutes ahead at 7:31. SMA's patented algorithm digests, filters and evaluates Tweets in real time. The filtering process, a proprietary Tweet account filtering technology built by SMA, separates signal from noise by continuously scanning for accounts that are deemed credible to be included in the calculation process. The tweets from spam accounts are filtered right away.
The following are the 5 tweets that SMA received from these credible accounts in a matter of 13 seconds. All of them pointing towards the same positive news.

The 7:32 AM sentiment, as a result, had already started moving positive. By the next minute, at 7:33 AM the sentiment was already positive and soaring up. By the time other news sources caught up to this news, at 7:38 AM, the sentiment was already very positive. The S-DeltaTM alerts which measures the 15 minute changes in the sentiment had started firing up at 7:33 AM as people took notice of this and the Tweet volume kept soaring.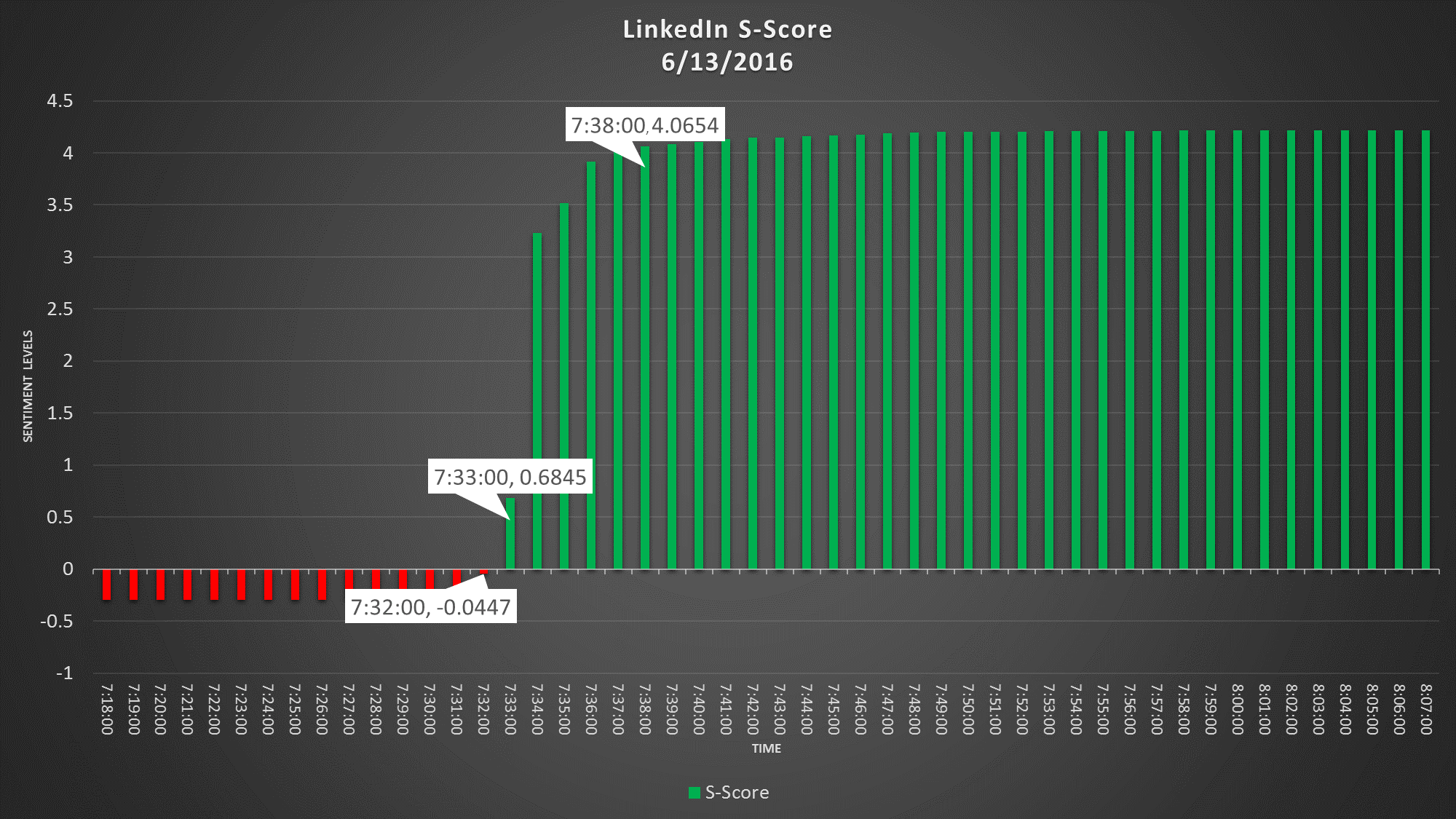 Contact SMA for more information about using Twitter based metrics in your investment process: info@SocialMarketAnalytics.com