Social media beats the mainstream media on a regular basis.  Last week social media beat the news wire in reporting the MSFT acquisition of LNKD (blog post below) and Tuesday Twitter broke SCTY being acquired by TSLA.  This information is not theoretical - it is actionable data in our feed!
Tesla Motors lit up Twitter, yesterday, when CEO, Elon Musk came out and said their cars can float on water.  Tuesday June 21, the electric car manufacturer took everyone by surprise when they announced their decision to buy the solar panel company SolarCity (SCTY) minutes after the markets closed. The first news article to mention this came out at 4:18 PM CDT. Twitter had already gotten wind of this development 8 minutes prior with a tweet from the account "TopstepTrader".

The tweet from "TopstepTrader" was deemed to be credible by Social Market Analytics' sophisticated algorithm, which separates signal from noise to create actionable intelligence. The sentiment started to move in a positive direction the very next minute. By 16:12 CDT, SMA's subscribers received 'S-DeltaTM' alerts on SCTY. The PredictiveSignalTM from SMA became positive at 16:13 CDT and at 16:18, when the first news article came out, the sentiment had already reached an extremely positive level, with Tweet volume soaring high; as was the stock price. Traders who incorporated social media sentiment from SMA into their trading models were ahead of the curve, making profits as the rest of the market was just learning of the news.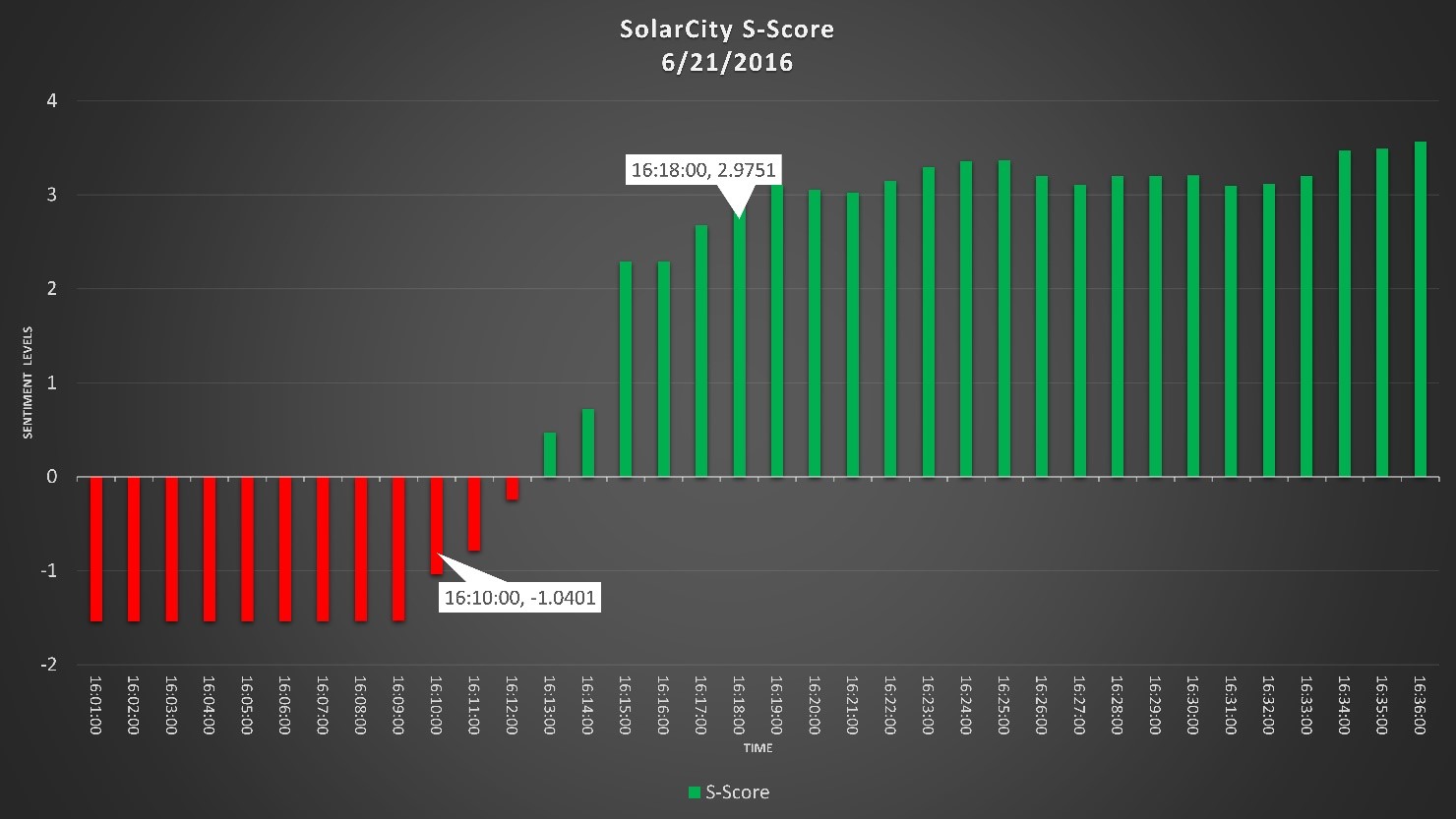 The S-Delta metric also flagged this move.  The below chart illustrates the delta values for SCTY.  Delta represents the change in S-Score over a 15 minute lookback.  Delta values of 2 or higher are huge outliers. An SMA alarm based on Delta or S-Score would have provided an alert to this breaking news.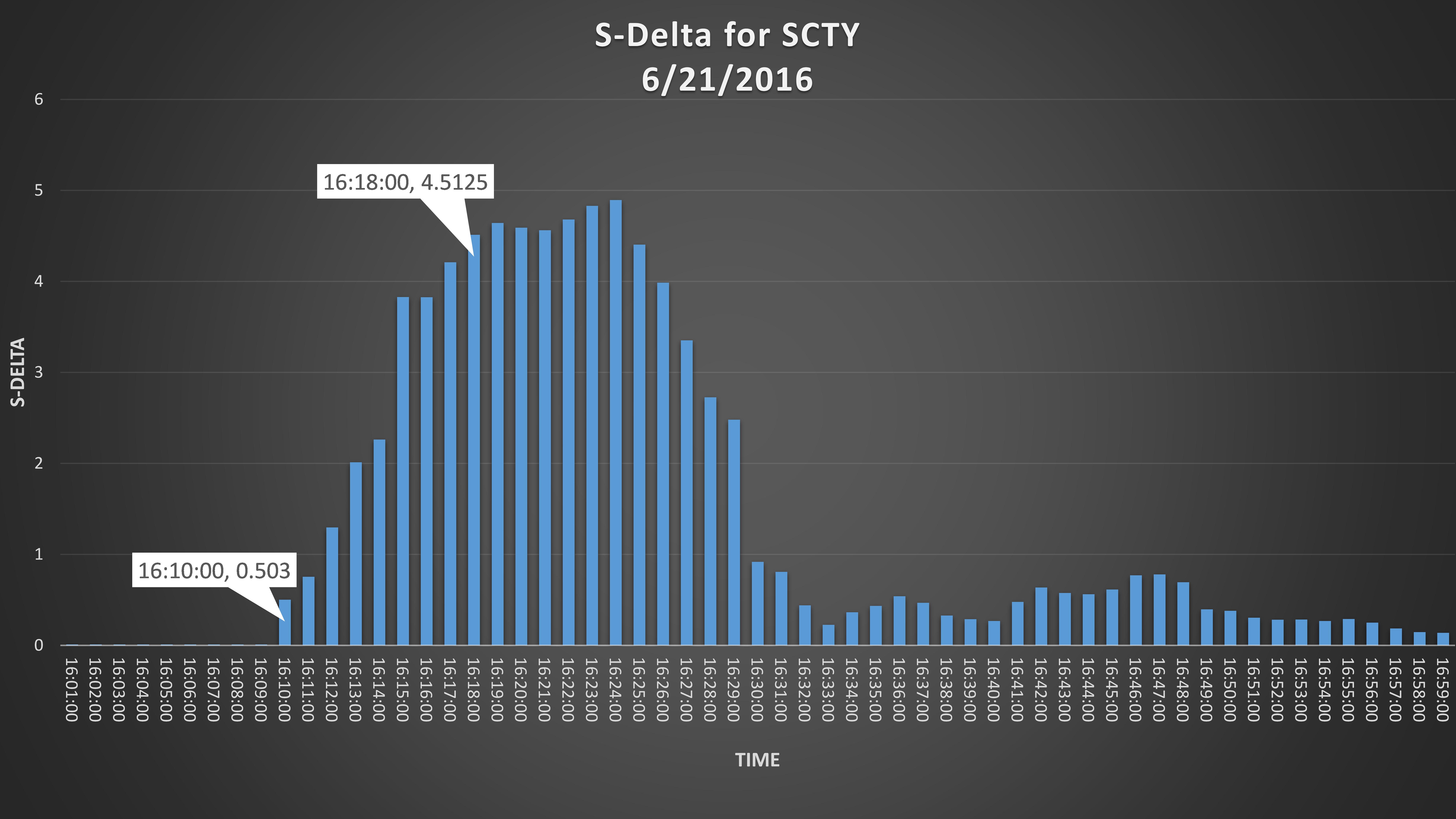 To find out how you can use SMA S-Factors in your investment process contact us at Info@SocialMarketAnalytics.com