As regular SMA blog readers know we recently launched our first index with the CBOE.  The initial index (SMLC) is a daily rebalance portfolio based on the highest sentiment securities in the CBOE large cap universe.  Each morning we build a portfolio of the 25 highest sentiment securities and hold that portfolio to Close.   Back test and live performance have demonstrated the predictive power of sentiment data of a five-year period.
SMA and CBOE researchers have been working on multiple indexes, the next index (SMLCW) is a weekly rebalance portfolio based on the average sentiment of stocks during the week as measure on Friday mornings prior to the Open.  By averaging S-Scores, you generate a longer signal.  The subsequent portfolio is held for a week. The white line is portfolio performance post transaction cost.  As you can see from the chart the impact of transaction cost is minimal.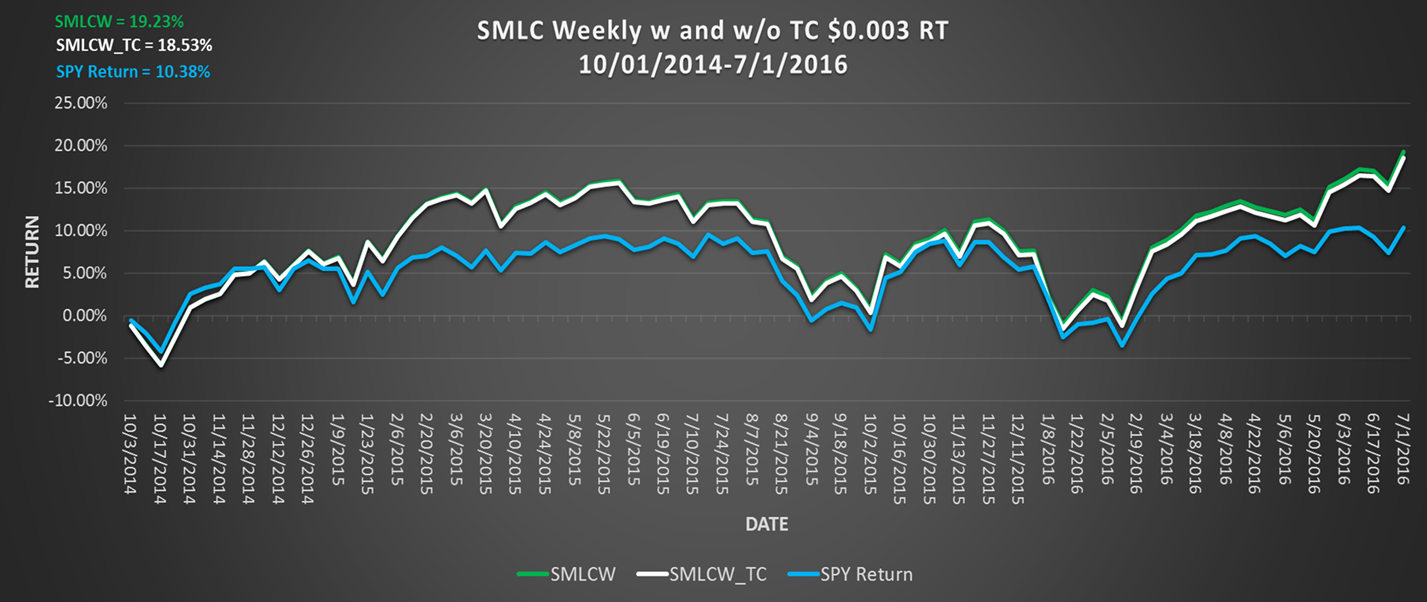 To learn about SMLCW or how rigoursly defined sentiment factors can help in your investment process please contact us.
Regards,
Joe