Social Market Analytics (SMA) data is live on the CME Active Trader Website.  Real-time sentiment and indicative Twitter volume is used by traders to generate new ideas.  Sentiment data is predictive across various time frames.  High sentiment commodities go on to outperform and negative sentiment commodities underperform.  SMA covers 36 commodities on the CME website for: Agricultural, Equity Indexes, Energy, Metals, Interest Rates & FX.
On Monday 9/24 Gold Sentiment crossed through extreme positive at 7:30 am central time.    https://activetrader.cmegroup.com/Products/Metals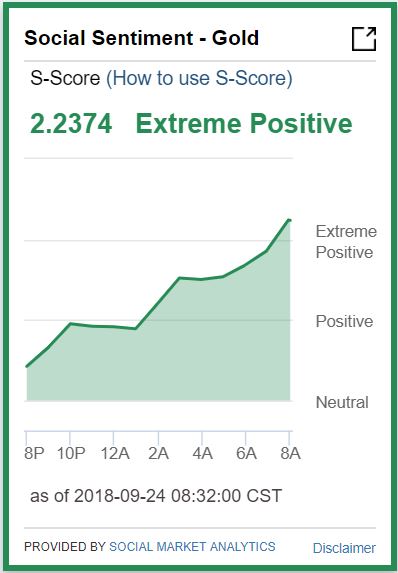 Clicking on the chart expands the time frame for further analysis.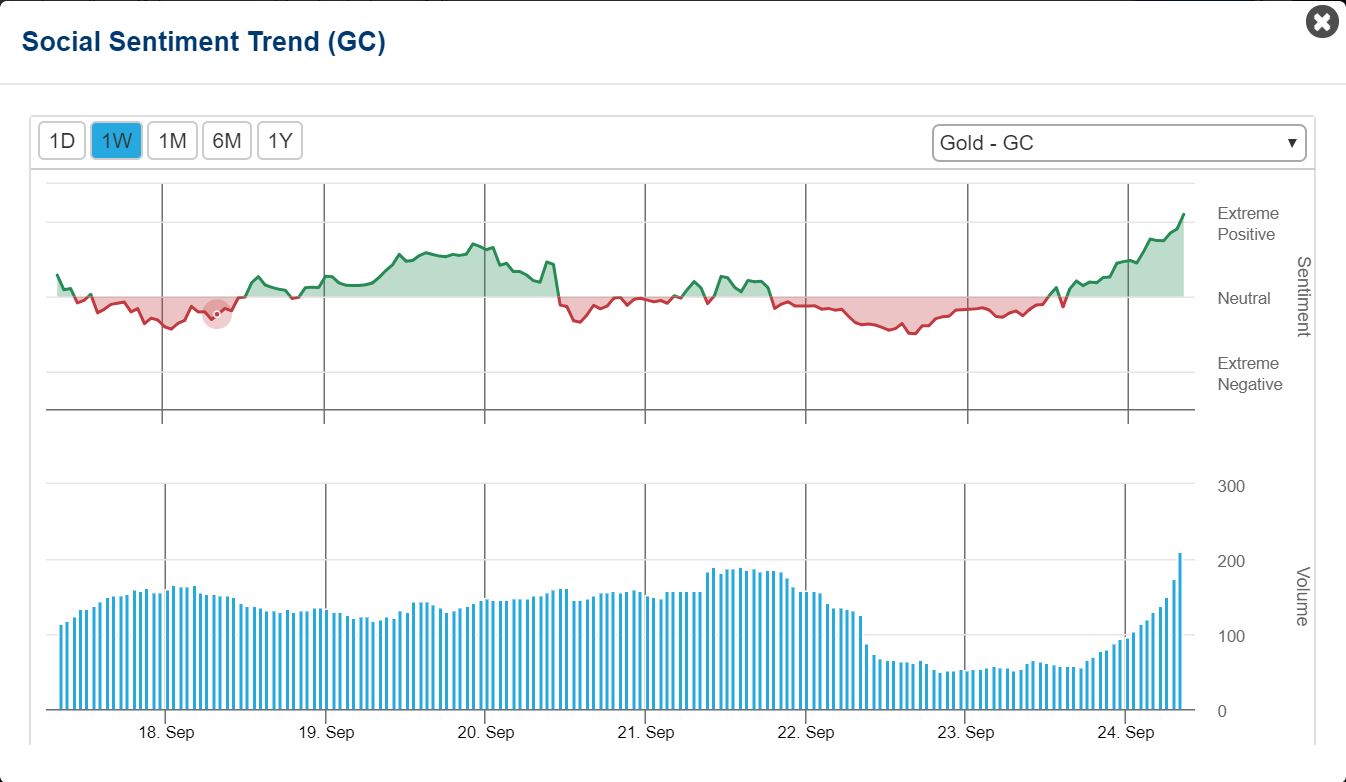 To learn more about Social Market analytics commodity sentiment data or more about the CME implementation: ContactUs@SocialMarketAnaltics.com.
To receive alerts like this in real time follow us on Twitter at @sma_alpha.