Social Market Analytics (SMA) publishes real time Twitter based sentiment for nearly 300 crypto currencies including Bitcoin.  To view Bitcoin sentiment values and 35 other commodities in real time, go to the CME Active Traders website.   Twitter based sentiment has proven to be strongly predictive for Bitcoin and other commodities.
Today we will review a sentiment-based Z-Score strategy to generate profitable trades for Bitcoin.  This is similar to traditional standard deviation band strategies calculated with price.
When Twitter volume from certified investors is abnormally high use the sentiment of the abnormally large conversation to select entry points.  Strategy overview is below: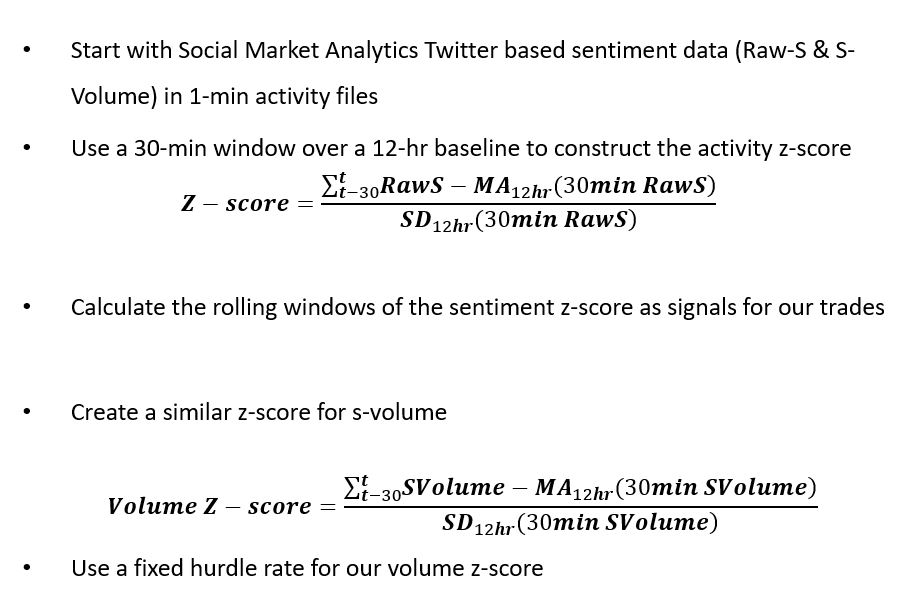 A visualization of the strategy is below. When the Z-Score of Social Market Analytics Indicative Twitter volume is greater than the threshold and the tone of the conversation is significant enter or modify trades.  Sentiment  > 2 standard deviations and the volume of the conversation is high enter a position.  Positions are modified based on further extensions of the Z-Score.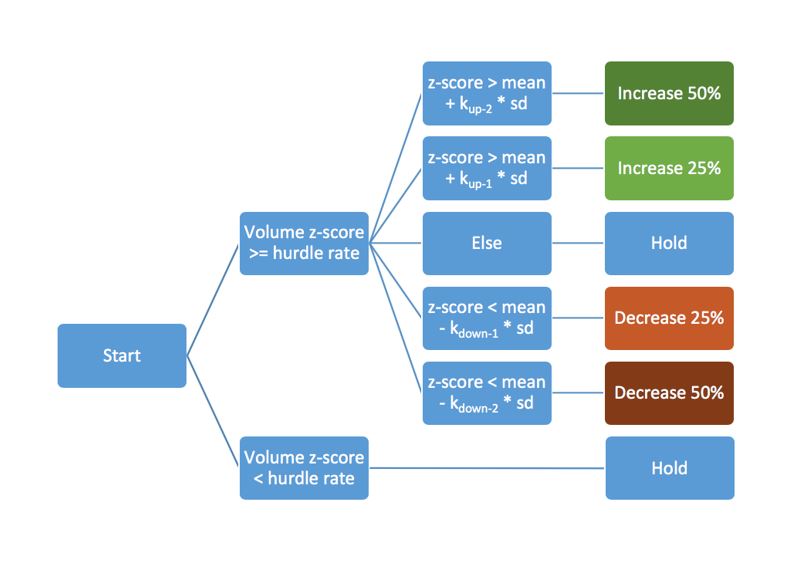 Test period is from 1/1/2017 to current.  Overall results below.  For more detailed results on this and other strategies contact ContactUS@SocialMarketAnalytics.com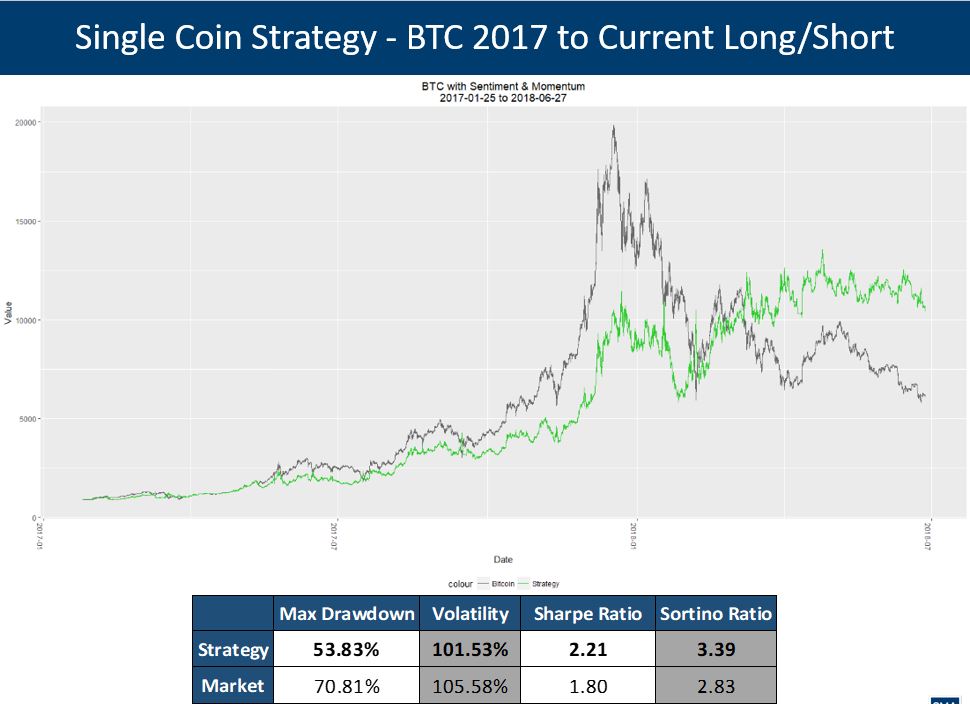 SMA has examples of profitable applications of Twitter based sentiment to many coins.