SMA releases 'Crypto Fast' Sentiment Data Feed
Social Market Analytics (SMA) the leader in predictive social media data feeds has added the 'Crypto Fast' to its suite of API data feeds. SMA's S-Factor and Activity Cryptocurrency data feeds have been in production since December 2017. "Clients asked for a bespoke feed for a shorter baseline with 1-Hour price projections. Although clients can create their own baselines and metrics with our Activity Feed, clients wanted SMA to do the development work and produce and support the product which has been named 'Crypto Fast'."
The SMA Crypto Fast Feed provides faster moving signals than the SMA S-Factor feed. The S-Factor Feed is a 24H lookback with a 20 baseline with decay which supports intraday out to 2-3 trading days. SMA's Activity Feed is in isolation of what happened in each minute, which can be narrow to HFT or customized to any period including W, M, Q.
Like the calculation of SMA's S-Score, the 'Crypto Fast' is a normalized sentiment score with a shorter 1H lookback period with a 12H baseline to better take into account the high volatility in the cryptocurrency market. For each crypto asset, SMA makes a 1-hour price projections based on its Crypto Fast and price momentum. SMA provides a projected return, as well as a projected range on the return with a 95% confidence interval. The accuracy field reflect how often the subsequent return has fallen within the projected return range historically.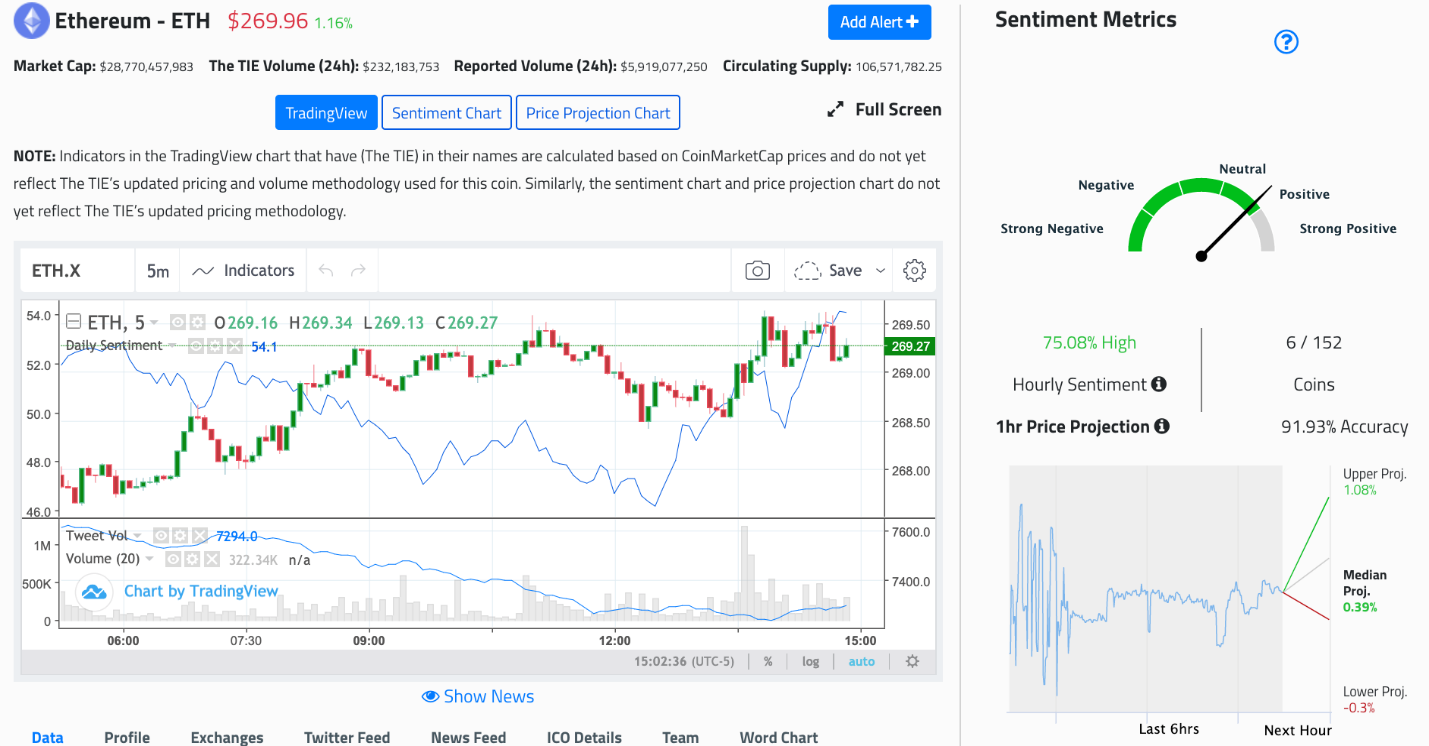 Photo credit: SMA has partnered with TheTie to power sentiment www.thetie.io
SMA APIs went into production in 2011 for U.S Equities and have grown to include UK Equities, ETFs, FX, Futures, and Cryptocurrencies. SMA produces over 25 distinct APIs across 6 asset classes www.socialmarketanalytics.com